Case File Information
TBV Investigations Case Number:
873098
Date of Event / Case File: 01/01/1949

Case File Status: HOAX
Background
On social media, this particular photograph has been passed around in various Facebook groups and websites.
It depicts NASA engineers at Dryden, posing with an unidentified craft in the shape of a flying saucer.
The Photograph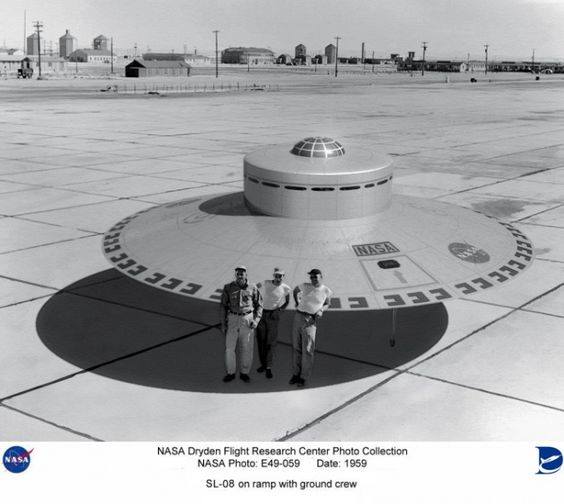 The Analysis
The investigation on this, is very simple, and was easy to conduct.
The hoaxer who created the image, did not even bother to change the photograph identification number. On the photograph in question, you will note it says: E49-059 as a Photo Identification number.
A quick search of the NASA Dryden Photo archives, reveals to real photograph with this ID number, and the buildings, engineers, etc. are identical.
The hoaxer simply did some fancy Photoshop work – and inserted in a flying saucer to the original photograph, after deleting the actual aircraft.
The Original Photograph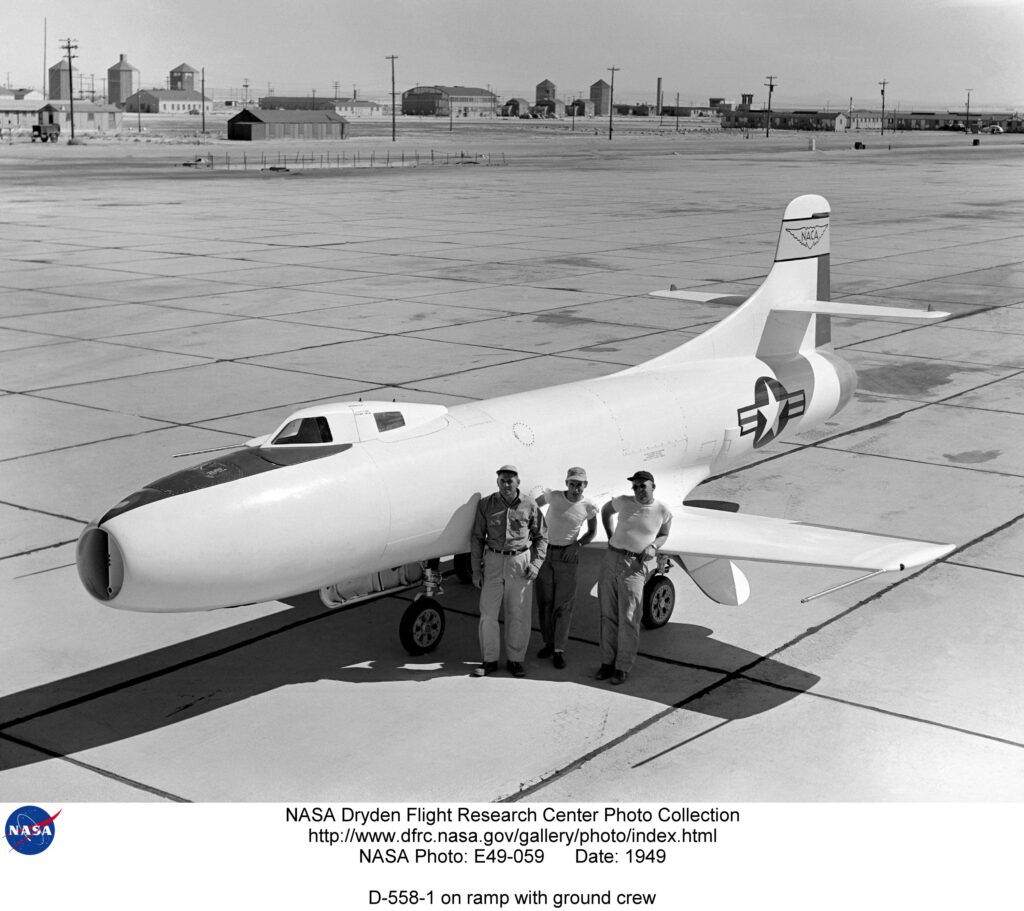 SOURCE at NASA Dryden
Conclusion
With the above evidence, this is clearly, a hoax.