February 21, 2021. At 36,000 feet above northeastern New Mexico, American Airlines flight 2292 had an unusual encounter.
First reported at The Drive's WarZone by investigative journalist Tyler Rogoway, the encounter was confirmed by American Airlines and the Air Traffic Control recordings were authenticated. But beyond that, the airline recommended to contact the FBI. This indicated there was an investigation potentially underway, and that meant to me, there were documents to be found!
Although I didn't have high hopes of groundbreaking results, I attempted to get a hold of the information via the Freedom of Information Act. The end result, made the entire saga much more interesting, but may have also produced more questions than answers.
Here's the story about how it all went down.
Stay tuned… you're about to journey INSIDE THE BLACK VAULT.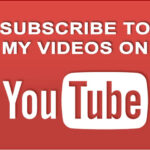 SHOW NOTES
o American Airlines Flight 2292 UFO Encounter, February 21, 2021
o FBI FOIA Response to William Puckett – American Airlines UFO Encounter – Feb 21, 2021
LIVE STREAM VERSION
Follow The Black Vault on Social Media: