Back in December of 2017, the New York Times posted two videos depicting what was called Unidentified Aerial Phenomena or UAPs. Although the general public would more commonly refer to them as UFOs, they were labeled as the "FLIR1" and "Gimbal" videos and subsequently released by To The Stars Academy of Arts & Science, the source of where the New York Times originally received them. Since their publication, and a third known as "GOFAST" in March of 2018, there had been much mystery surrounding the videos, and their origin, including if they were ever "officially" released.
On April 27, 2020, that mystery was lifted when the U.S. Navy officially released the three videos. Although they were in the same quality as the leaked version, it represented a huge milestone.
See: Navy Officially Releases UFO/UAP Videos; Calls Them "Historical"
It is believed the release was tied to The Black Vault's FOIA Case DON-NAVY-2019-008289, which forced the release of the three videos. Document release under FOIA referenced this case when reviews were being done internally to justify their release.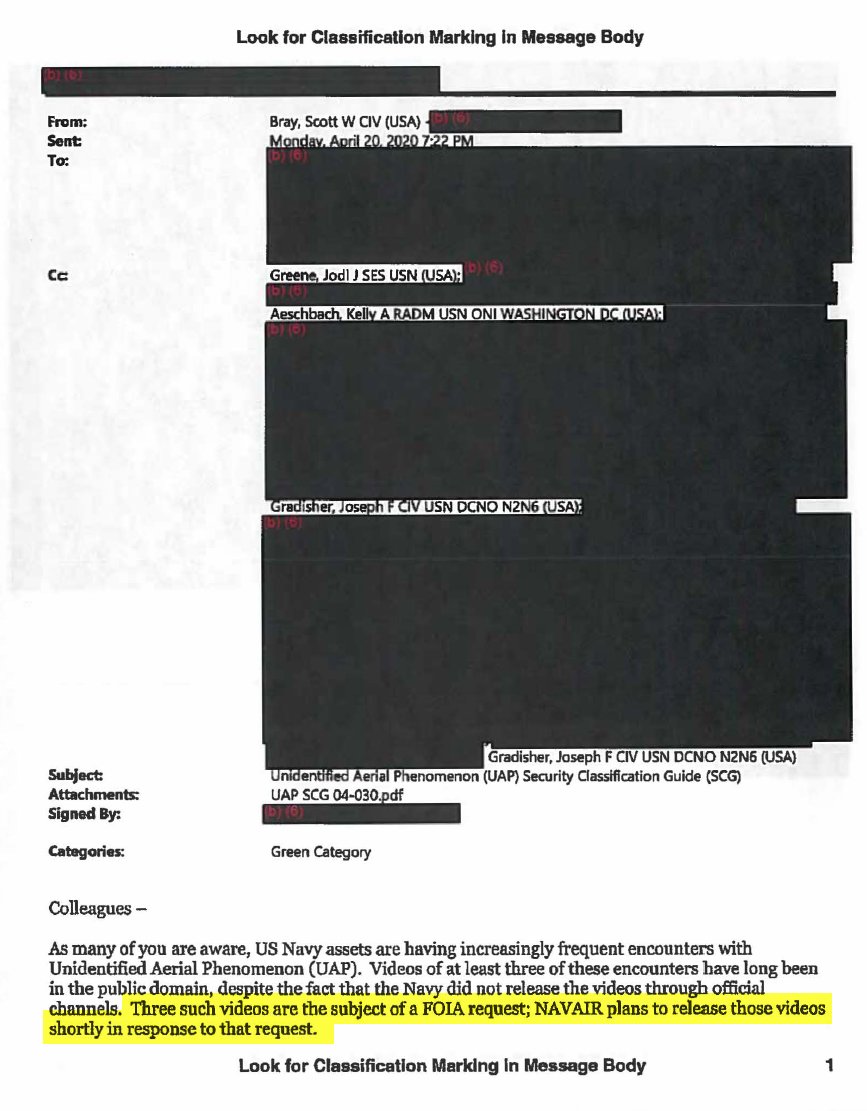 Follow The Black Vault on Social Media: