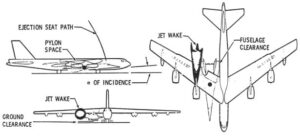 Project Isinglass was the code name given to two heavily classified, manned reconnaissance aircraft studied by the Central Intelligence Agency (CIA) as potential replacements for the Lockheed A-12 and SR-71 during the mid 1960s.
The first proposal under the Isinglass name, a high-altitude plane to fly at Mach 4 to 5, was considered an insufficient advancement over existing aircraft; the second, much more advanced design, sometimes referred to as Project Rheinberry, was an air-launched, Mach 20 rocket-powered boost-glide aircraft that would use a very-high-altitude trajectory to avoid defenses. This aircraft was considered too costly for development, and the project was abandoned in 1967.
Below, are documents received about Project Isinglass.
National Reconnaissance Office (NRO) Documents

 ISINGLASS Research & Development Program, 1966 [125 Pages, 14.5MB]
Follow The Black Vault on Social Media: