Last minute, impromptu livestream, that took place on Saturday June 12, 2021.
There was a TON of information discussed, and to my surprise, the lines were flooded with calls, and the text messages poured in.
By popular request, here is the entire audio drop of it.
ENJOY! Make sure you are subscribed to the YouTube channel to ensure you can take part in the next one!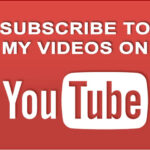 Follow The Black Vault on Social Media: