Background
An Aviat A-1C Husky, flown by actor Harrison Ford, was involved in an incident during landing at Orange County-John Wayne Airport, California.
The pilot had been cleared to land on runway 20L but touched down on the parallel taxiway C instead. On final approach the aircraft passed over American Airlines flight AA1456 that was taxiing on taxiway L for takeoff on a flight to Dallas, Texas.
Flight AA1456 was a Boeing 737-800, N959NN, with 110 passengers and a six crew members on board.
Flight tracking website Flightradar24 shows a calibrated altitude of 125 feet as the aircraft overflew taxiway L.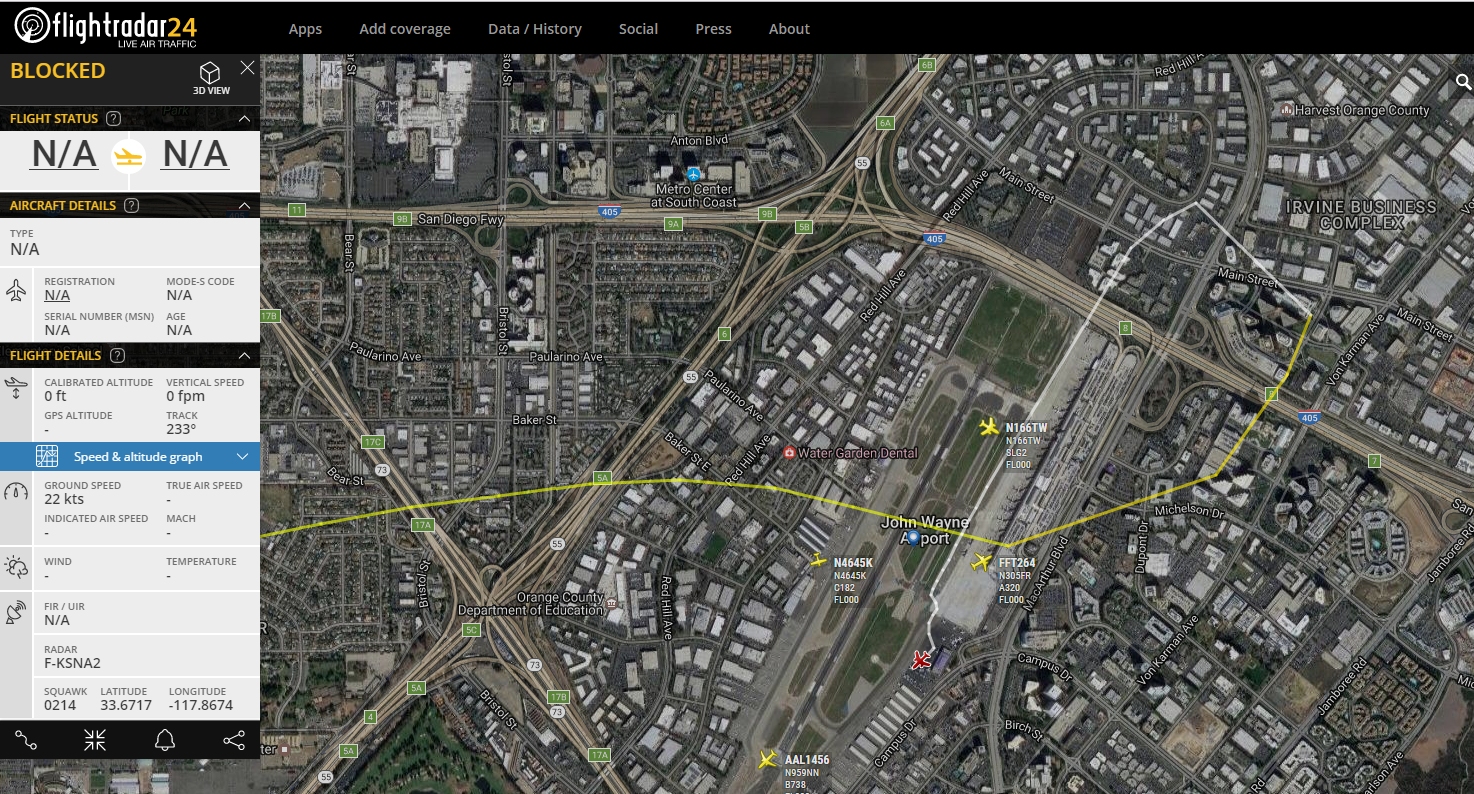 Audio Archive
Document Archive

 Harrison Ford Incident With Passenger Plane at California Airport, February 13, 2017 [41 Pages, 4.7MB]