Background
The following documents were obtained from the U.S. Army (FOIA Case #143F-97) by The Black Vault via the Freedom of Information Act in January of 1997. It was received in a batch of records, wherein the request was for documents relating to UFOs. The entire request yielded more than 350 pages, and at the top of the stack, was this record.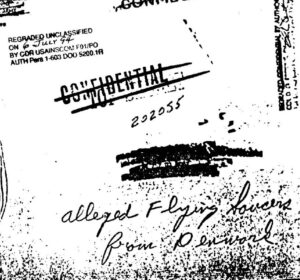 It was a declassified file folder labeled "Flying Saucers from Denmark." Within that folder, believed to be from 1947 or 1948, according to the "dossier index sheet," the folder contained only photographs. It is believed based on the file folder's subject, that these photos are of debris of some kind, related to a "flying saucer" case in Denmark.
Although interesting in itself, The Black Vault met a UFO witness now more than 20 years ago, by the name of Bob White. He reached out based on these documents being posted.
Bob had a UFO experience back in 1985, which resulted in a fragment or piece of something from the craft that zipped off into the sky during the encounter to fall to the ground. Bob had recovered that piece, and has had it ever since.
After posting these documents on The Black Vault in the 1990s, Bob along with Larry Cekander (partner in the "UFO Hard Evidence" research project) reached out to introduce themselves. They told me they had a piece of material from a UFO encounter that looked identical to the debris found in the photos from the Army, and the folder labeled "Flying Saucers of Denmark."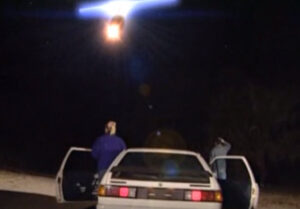 As a television producer and writer, I had re-created and told Bob's story on the History Channel in a documentary called "UFO Hunters," a one-hour special that preceded the series of the same name. That video clip can be seen here on the History Channel's website.
Although skeptics have tried to explain away Bob's piece, one fact remains. Bob was telling his story since 1985, more than a decade prior to the Army declassifying the files. If Bob was hoaxing his case, and his piece of evidence was easily explainable as some skeptics contend, what are the odds that nearly FOUR DECADES PRIOR to his experience, the US Army had classified photos of an object that looked identical, and it was connected to a "Flying Saucer" case in another country?
Here is a comparison of the objects: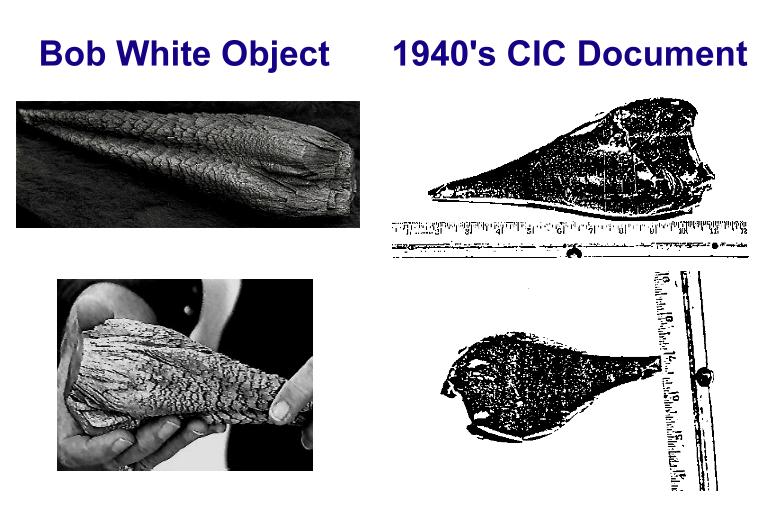 I will let you all decide what this connection means. You can find the Army records below.
Document Archive

Flying Saucers from Denmark, UFO Debris Photos, Circa 1947 [21 Pages, 3.3MB]
Follow The Black Vault on Social Media: