The follow memorandum was released by the CIA in 1981, however, about 50% of the original was declassified.
In April of 2019, The Black Vault requested a Mandatory Declassification Review (MDR) of the record, in order to get all or some of the redactions listed.
In February of 2022, approaching three years later, the CIA closed the case stating the original unredacted version could not be found for a review.
Document Archive
Original Document Released
CIA MDR Response Letter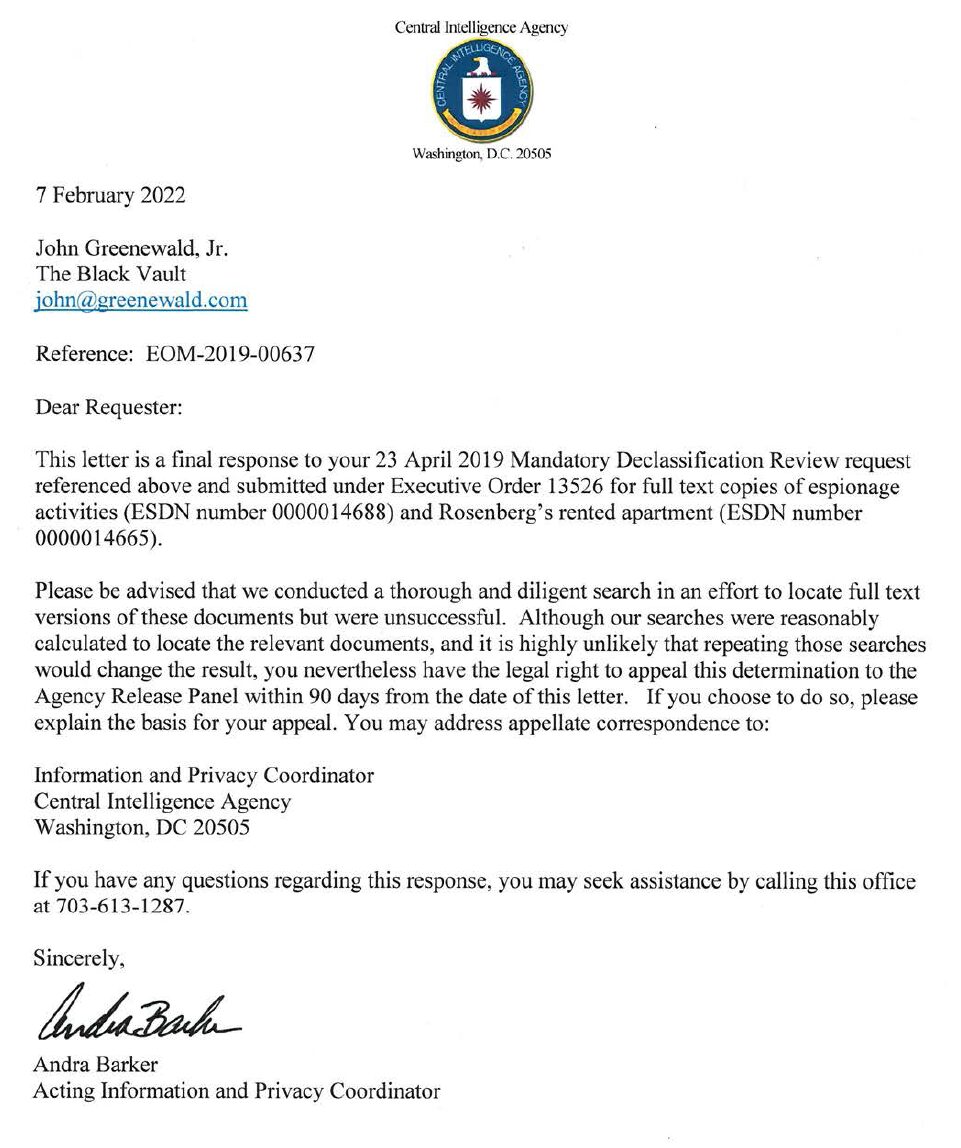 Follow The Black Vault on Social Media: