In August of 2019, I went after documents on To The Stars Academy of Arts & Science within the Department of Defense / Office of the Assistant Secretary of Defense.
The CEO of the corporation, Tom DeLonge, said in an Instagram post (which he later deleted) that he worked up an "established credibility" between TTSA and OSD.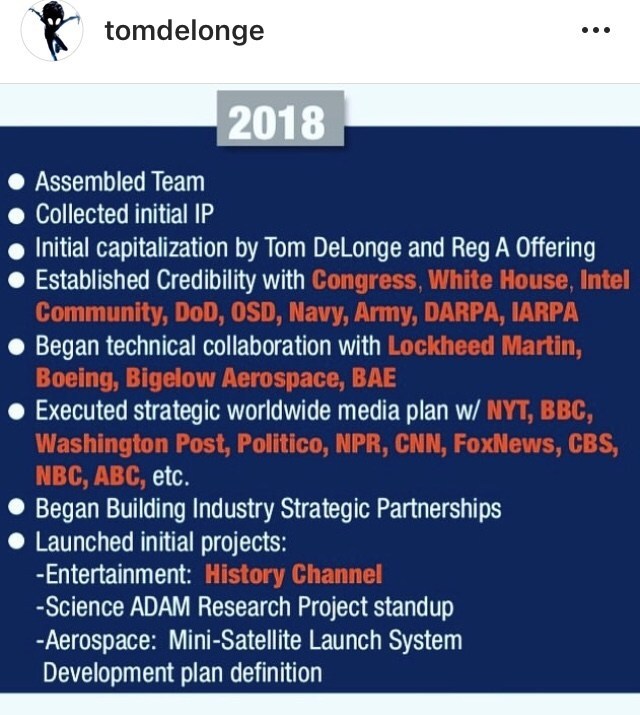 The Black Vault then filed a second time for documents on TTSA within OSD, having previously been told no records existed in 2018.
They found four pages within OSD that dealt with TTSA. Every page was not releasable as they said they were all about a "decision making process" or known as exemption (b)(5).
The previous "no record" response could still have been legitimately "no records." Why? I submitted it in October of 2017 on a hunch after seeing Luis Elizondo, and his testimony, claiming to be a former employee of OSD. OSD's denial was in August of 2018. The four pages could theoretically have been created after August 2018.
What's it all mean and what's in the four pages?
Is it about the CRADA? Is it about the UAP Video Leak investigation? Who knows… It will, for now, remain a mystery.
###