EXACT Date in 2009 Unknown
Source: UNIDENTIFIED: INSIDE AMERICA'S UFO INVESTIGATION, Season 1, Episode 1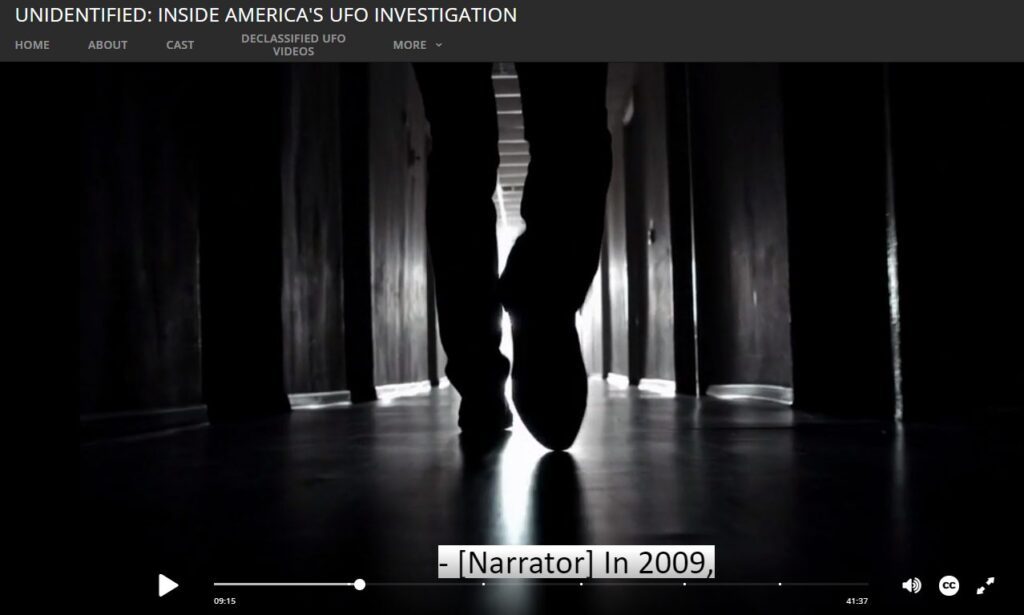 Aired on May 31, 2019, Season 1 of Episode 1 of Unidentified on History Channel broadcast that Mr. Luis Elizondo took over AATIP in 2009. This television series was Executive Produced by Tom DeLonge, and the show had interviews with Luis Elizondo, Tom DeLonge and others.
Problem: This contradicts Mr. Elizondo's own words in multiple interviews and speeches he has given. See timeline points above and below. In addition, this goes against an official statement by TTSA given to The Black Vault, along with a statement by TTSA given to Wired Magazine, all confirming 2010 as when Mr. Elizondo started his directorship. 
In addition, this entire claim is disputed by official Pentagon statements given to The Intercept and published on June 1, 2019, along with more statements given to Bloomberg, and published October 21, 2019. These claims state that Mr. Elizondo had "no responsibilities" on the AATIP program.
Follow The Black Vault on Social Media: