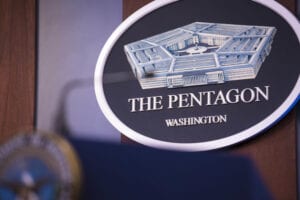 ** FLASH **
The below is a FLASH story, wherein the documents have JUST been released. In lieu of crafting a lengthier story, The Black Vault has decided to unveil the entire Freedom of Information Act (FOIA) release, wherein a case was filed to ask for:
1) All Deck Logs from the USS Russell, for the entire month of July 2019.
2) All reports/memos/letters/emails/photos/videos pertaining to the USS Russell encountering unknown drones while operating off the coast of San Diego in July of 2019.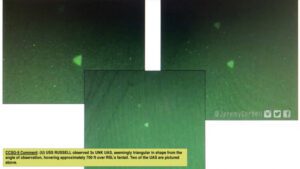 This ties in to the UAP encounters revealed by Jeremy Corbell. FOIA requests were filed by The Black Vault at the time Corbell published the "UAP Pyramid" videos in April of 2021.
The responsive records did not include the USS Russell logs, which were requested. This was appealed, and although the appeal process has not concluded, the USS Russell logs for the entire month of July 2019 were released. They are below.
In addition, the slide (which was already published by The Drive's The WarZone) stipulated the USS Paul Hamilton, which the original FOIA request did not. Although this may be considered the same event as the USS Russell, hence why these responsive records were sent, the photograph released by the U.S. Navy has no context.
A voicemail was left on January 27, 2022, by The Black Vault for the NAVY's FOIA case officer in hopes to learn more. This page will be updated with available.
Document Archive
Photograph and Slide Released
This was confirmed on February 1, 2022, to have come from the USS Paul Hamilton. The U.S. Navy confirmed it.

(Download PDF of FOIA Response and the above Images)
USS Russell Logs – July 2019
The Black Vault requested the logs for the entire month of July 2019. They are below.

USS Russell Logs – July 2019 [381 Pages, 60MB]
Follow The Black Vault on Social Media: