From February 5, 1993, until January 10, 1995, Amb. R. James Woolsey headed the nation's most secretive spy agency. As Director of the Central Intelligence Agency, Amb. Woolsey would oversee some of the nation's most closely guarded secrets, and while doing so, likely had his finger on the pulse of all things classified. And now, two and a half decades after serving in that post, he sits down with The Black Vault for a candid discussion about the JFK Assassination and UFOs.
My interview with former CIA Director James Woolsey was fun, informative, and took some unexpected turns!#UFOs was not our main focus, but I couldn't let him go without asking. And it turned into a great exchange packed with a few surprises.

Here's a sample. See you tonight! pic.twitter.com/J8pykDXuy5

— 🇺🇸 T̷h̷e̷ ̷B̷l̷a̷c̷k̷ ̷V̷a̷u̷l̷t̷ 🇺🇸 (@blackvaultcom) April 2, 2021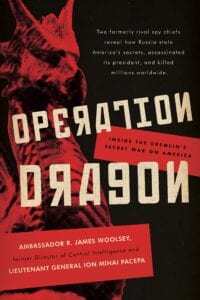 In February, Amb. Woolsey released a book with co-author Lt. General Ion Mihai Pacepa, a former Romanian acting spy chief who defected to America in 1978, entitled Operation Dragon: Inside the Kremlin's Secret War on America. The duo focuses on the Cold War, Soviet Union, and the JFK Assassination. Amb. Woolsey agreed to a video interview, which premieres tonight on YouTube at 6:00p Pacific / 9:00p Eastern. During that discussion, Amb. Woolsey went into detail about the origins of his book, and lays out some of the groundwork to show that the assassination of JFK was likely orchestrated by Nikita Khrushchev, and that Lee Harvey Oswald, as trained by the KGB, carried it out.
The interview took an interesting turn when the topic of UFOs came up. Although the original plan for the interview was only to ask a question or two at the end of the interview, it turned into a brief, but fascinating, back-and-forth discussion in the middle of the discussion about the topic.
"There was one case in which a friend of mine was able to have his aircraft stop at 40,000ft or so and not continue operating as a normal aircraft," Amb. Woolsey explained while recounting one UFO encounter he was aware of.

And based on what Amb. Woolsey has seen, the evidence has made him alter his thinking about the UFO phenomenon.
"I'm not as skeptical as I was a few years ago, to put it mildly. But something is going on that is surprising to a series of intelligent aircraft, experienced pilots," he said. "And we will just have to see what it is."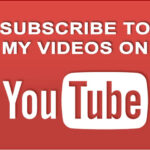 Follow The Black Vault on Social Media: