Mr. Sean O'Donnell joined the Department of Defense Office of Inspector General (DoD OIG) as the Acting Inspector General (IG) on April 6, 2020. He was replaced by The Honorable Robert P. Storch in December of 2022.
On January 4, 2022, The Black Vault filed a FOIA request for his emails relating to various UAP and UFO related keywords. The below is the result of that case, wherein more than 400 pages were found.
A lot of that number are attachments of Congressional bills and language which included UAP references, though you will find other nuggets, as well.
Document Archive
---
In regards to the second batch of records above, The Black Vault appealed the decision to withhold one page. That appeal was ultimately denied.
The denial letter is stored before for archival purposes.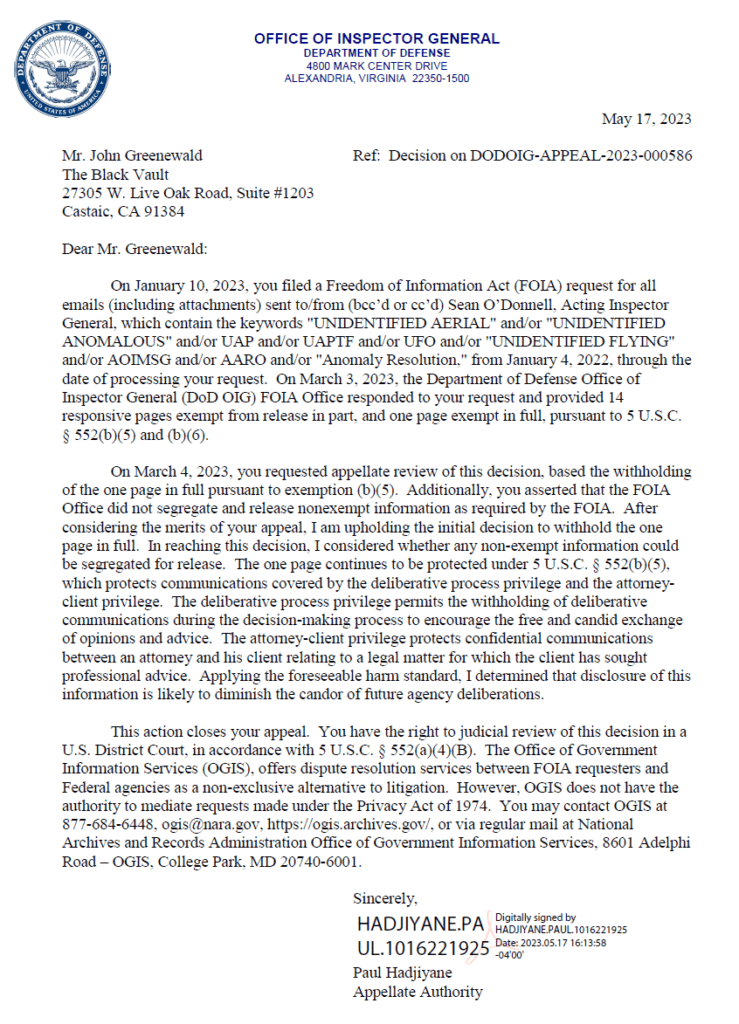 ---
Follow The Black Vault on Social Media: