On May 3, 2021, a memorandum was published by the Department of Defense, Office of the Inspector General. It announced the subject evaluation of Unidentified Aerial Phenomena (UAP) and the actions taken by the DOD.
Pressing for additional details on the DOD/OIG UAP "Evaluation", which I asked about WHY and WHO requested it, came up empty. According to their statement, "The DoD OIG does not have any additional information to offer beyond what is published in our project announcement."
However, despite the DOD/OIG denying to release additional information, some rumors went around that stemmed from anonymous sources that the DOD/OIG "evaluation" was prompted by complaints from members of the Senate Armed Services Committee on how the DOD was handling the UAP issue.
So, I went through the FOIA to see what type of correspondence came from Congress, regarding the topic, even going back to the beginning of 2017. This type of correspondence is meticulously logged and archived by every agency. So, if the anonymous sources were right, there should be something to find.
This was their response…
SHOW NOTES
——————–
o DOD/OIG Announces Unidentified Aerial Phenomena (UAP) Evaluation for May 2021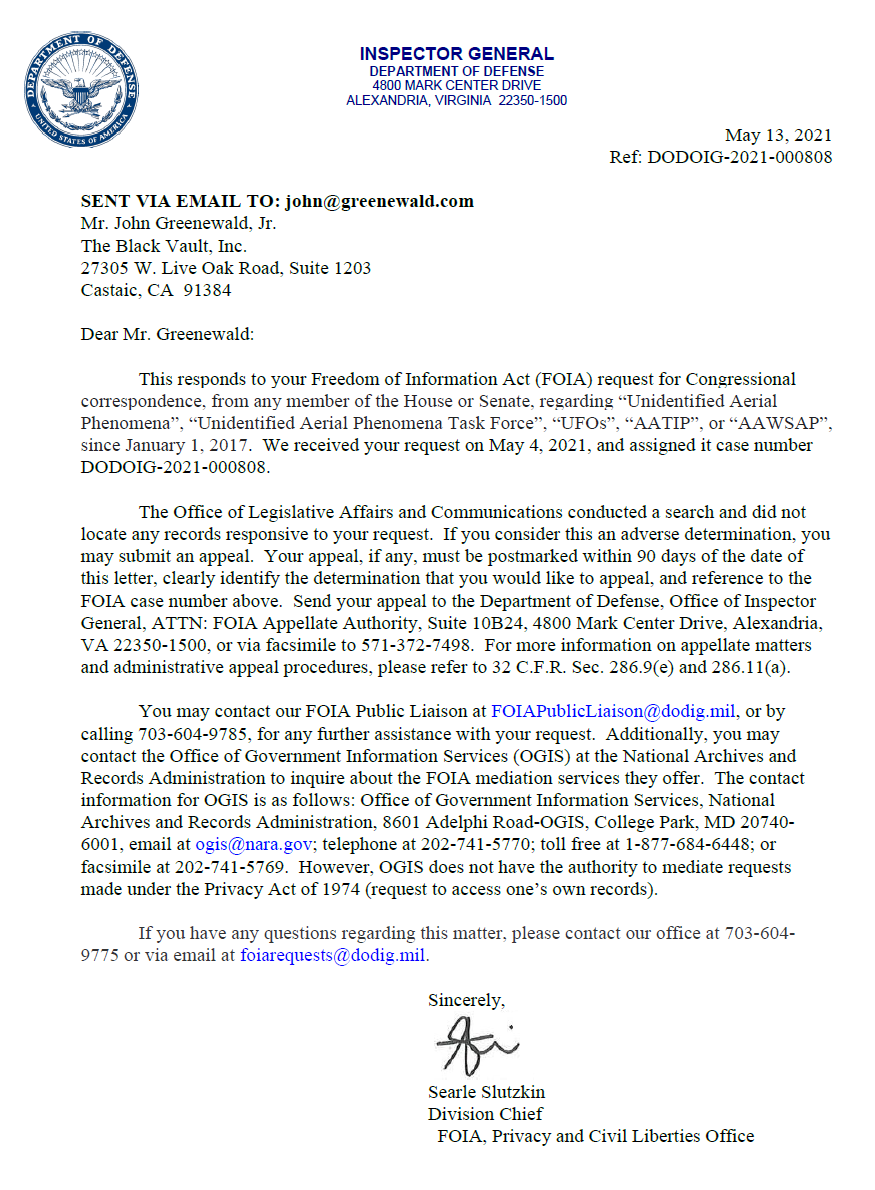 Follow The Black Vault on Social Media: