On March 1, 2022, Lt. General John E. Shaw, Deputy Commander of U.S. Space Command, wrote a memorandum for Dr. Thomas Zurbuchen at the NASA Science Mission Directorate. This was to confirm that a meteor detected on January 8, 2014, and written about in a scientific paper by Dr. Avi Loeb from Harvard University, and his colleague Amir Siraj, was an interstellar object.
This was posted on Twitter by the U.S. Space Command's official Twitter account on April 6, 2022:
6/ "I had the pleasure of signing a memo with @ussfspoc's Chief Scientist, Dr. Mozer, to confirm that a previously-detected interstellar object was indeed an interstellar object, a confirmation that assisted the broader astronomical community." pic.twitter.com/PGlIOnCSrW

— U.S. Space Command (@US_SpaceCom) April 7, 2022
That memorandum and Twitter post prompted an April 23, 2022, Freedom of Information Act (FOIA) request by The Black Vault seeking out communication beyond the memorandum, from within the email box of Dr. Zurbuchen. The keyword search requested was "interstellar origin".
The result came in on June 7, 2022. The publicly available material was omitted to help expedite the request, but those records are referenced with links in the FOIA response letter. The remaining records, not available publicly previous to this posting, totaled 28 pages, and were released with redactions.
Those records are all available below.
The redactions primarily consisted of referred material to Space Force; privacy information like emails and phone numbers; and what is tagged as (b)(5) FOIA exempted material.
The Black Vault was not going to publish the material until the Space Force responded, however, a lot of time has passed and that information has yet to be processed. Therefore, what has been released is being posted here, and the remaining information once it comes in, will be posted and this article will be updated.
The key document from the NASA release is Dr. Zurbuchen's emailed response to Lt. General Shaw. Note the overuse of (b)(5) redactions.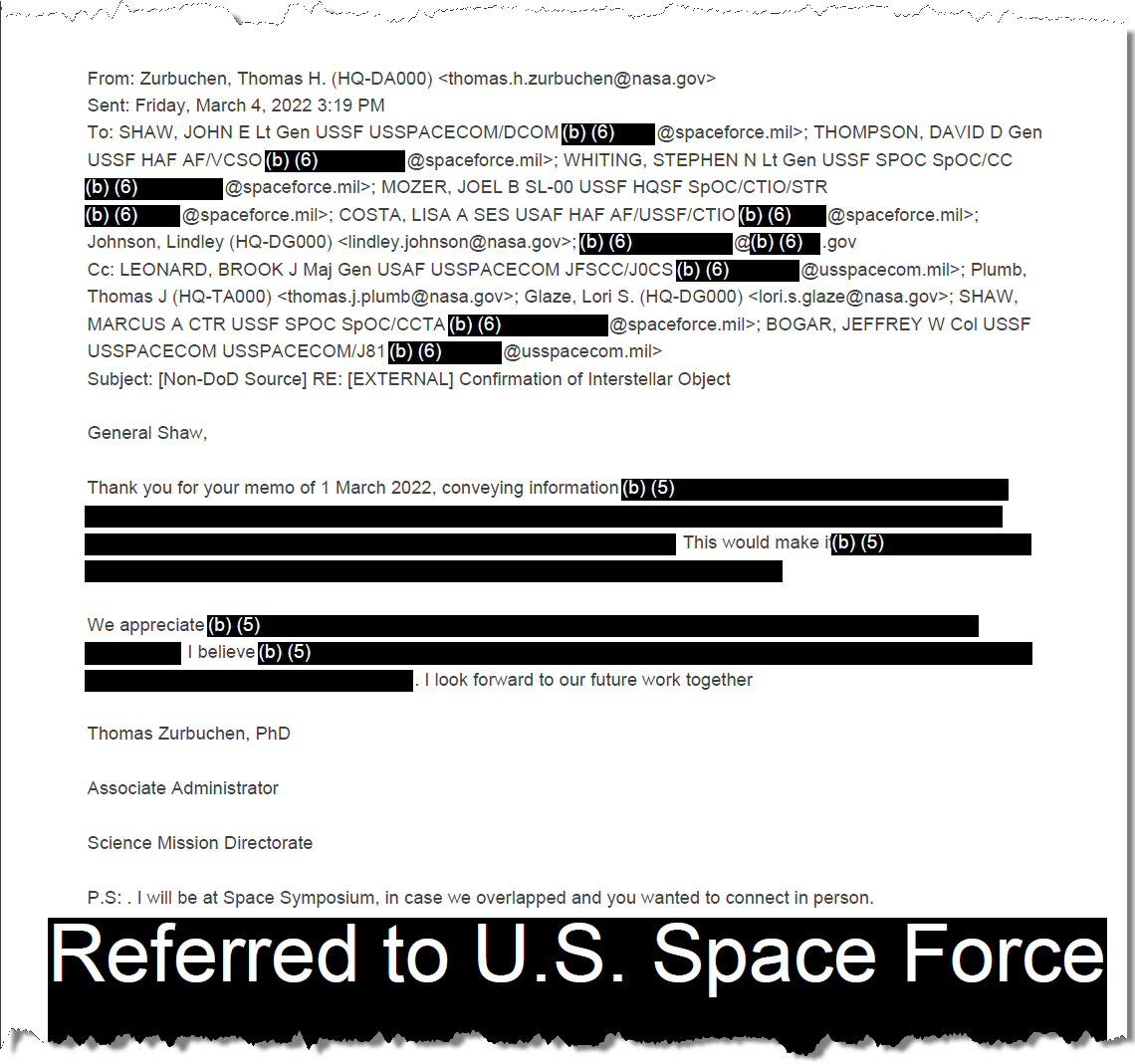 A second record worth noting is the original correspondence from Dr. Loeb to Dr. Zurbuchen, asking about the meteor and the possible interstellar nature of it.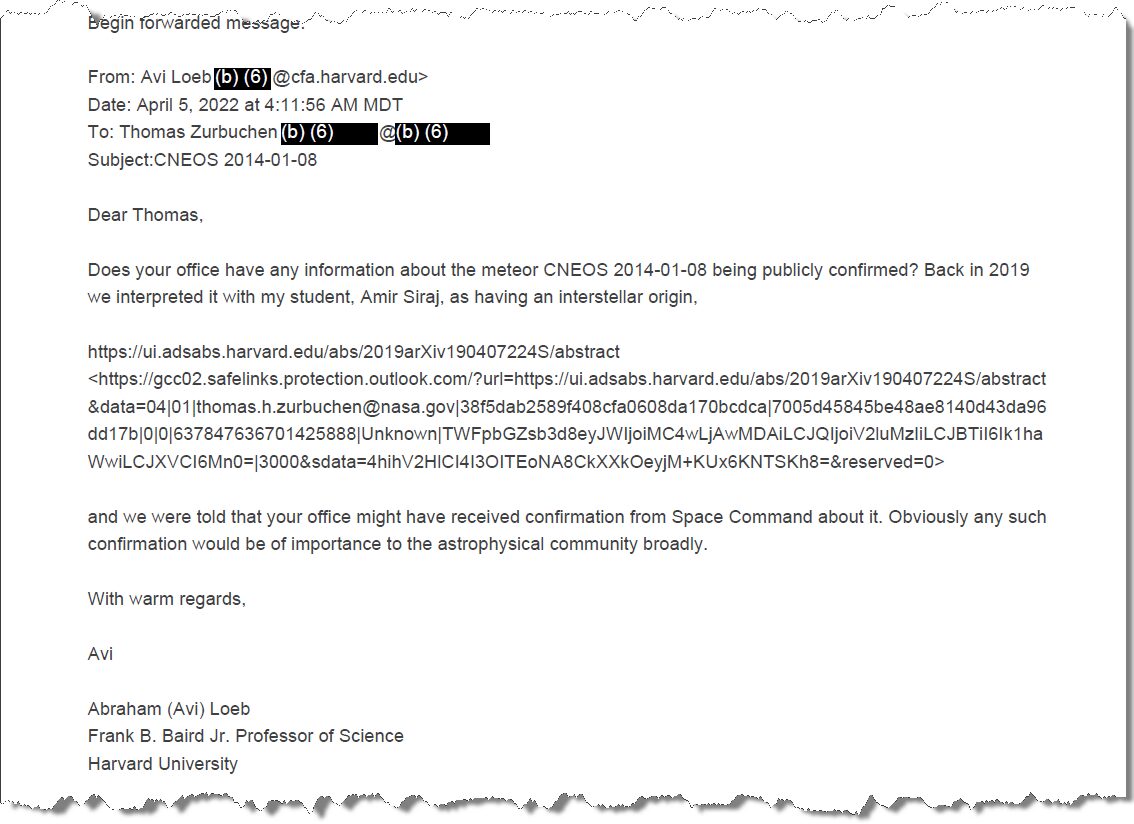 ###
Document Archive

"Confirmation of Interstellar Object" Related Documents – NASA Release [43 Pages, 0.7MB]
Follow The Black Vault on Social Media: