Background
The following document is found within the CIA archives of UFO files. For decades since its first release, portions of the memorandum was redacted.
On January 24, 2019, The Black Vault filed a Mandatory Declassification Review (MDR) request to have the record reviewed for possible further release. On August 7, 2019, the CIA released the letter and revealed that Dr. Leon Davidson was communicating with CIA agents about a "space message and its transmitter," but was never told they were from the CIA.
Dr. Leon Davidson was a chemical engineer and scientist, one of the team that developed the atomic bomb. He devoted much of his free time to the study of Unidentified Flying Objects (UFOs). He convinced a Congressional committee to force the Air Force to permit him to publish and distribute, in its entirety, the Air Force's Project Blue Book Special Report No. 14, the primary source book on the Air Force's findings related to UFOs.
Document Archive
The below document is side by side with the original release by the CIA. Each are captioned to differentiate between the two.
Click on either page for a larger version.
FOIA Response Letter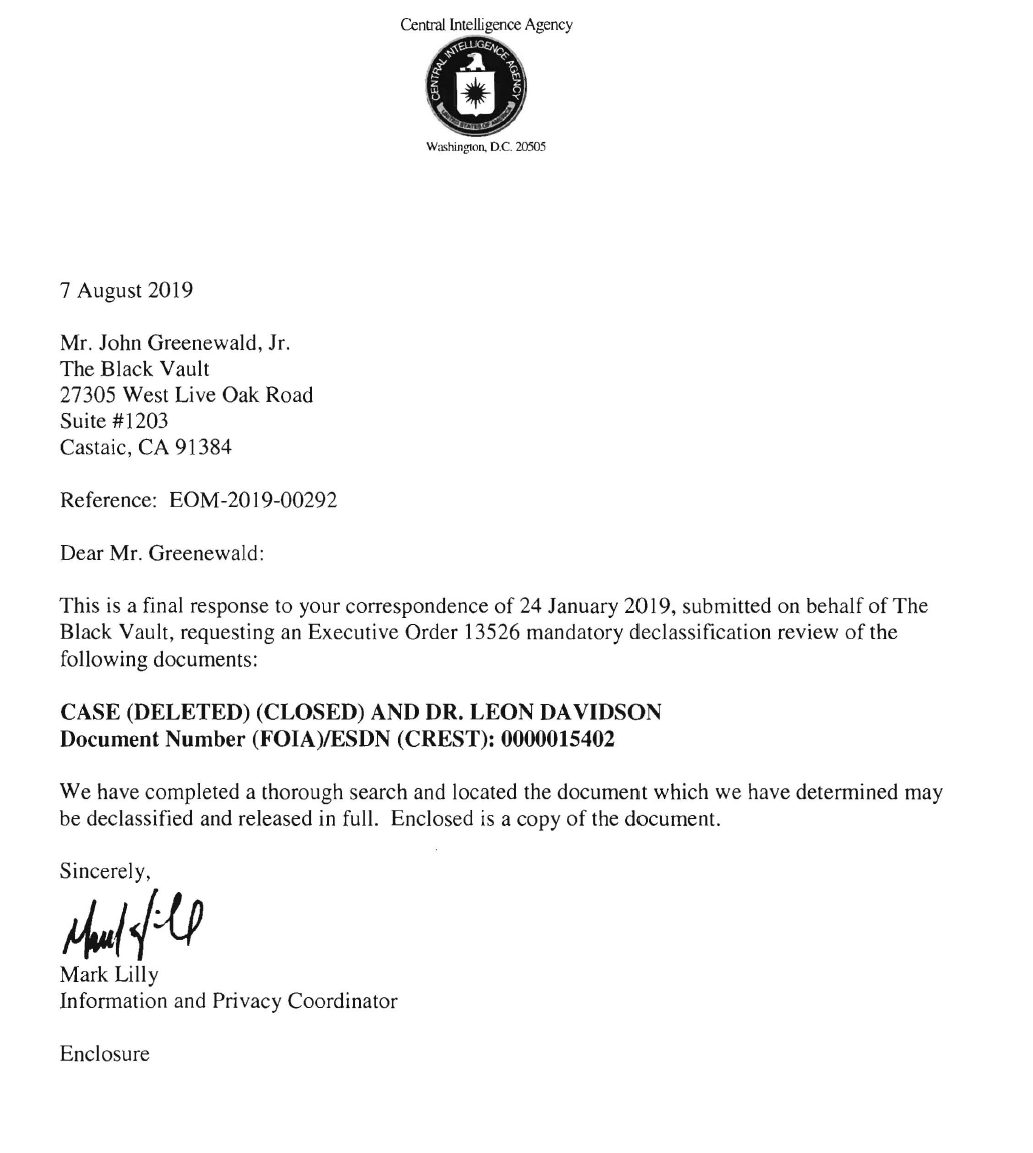 CIA Crest Database
The following is the information available on this document from the CIA's CREST database, as of October 29, 2019. The information is likely not going to change.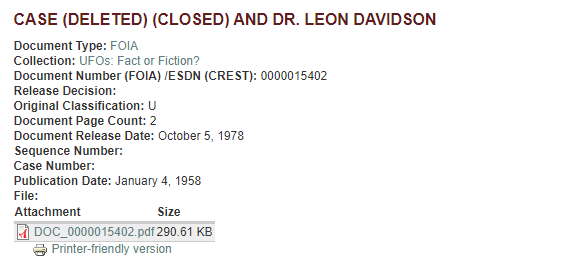 Follow The Black Vault on Social Media: