Quick!
Before I get hit with the ban-stick:
Success!
They were light, airy, and very tasty..
Thanks for all the encouragement and tips Sandra. I'll not forget this recipe, and will always think of you when I make frybread in the future.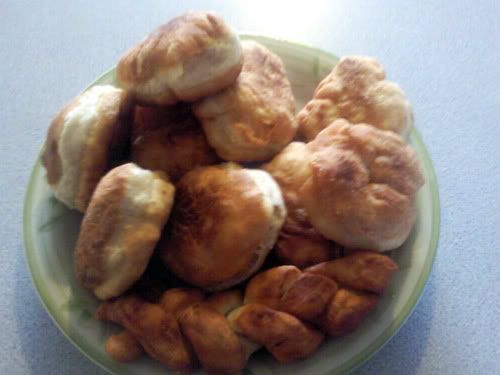 Egg-in-the-hole............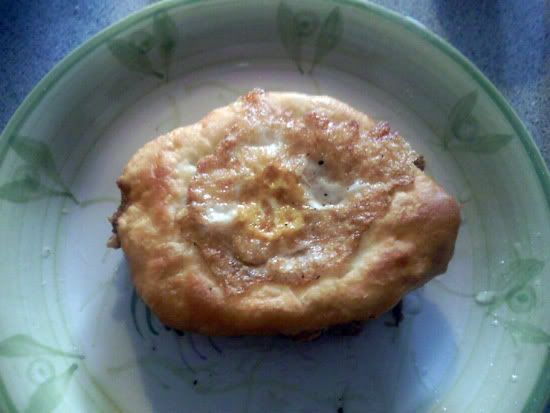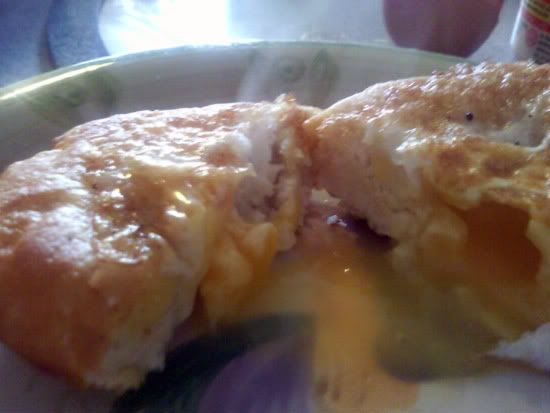 The kids are about to start making it themselves too, so it'll live on even after I'm gone...
Thanks again!
Byeeeee!