Hi all, you may remember my earlier posting and theory about Terra Australis Incognita being Plato's Atlantis. I have since come across Schoner's 1515 C-shaped Terra Australis and I realized that the map may actually be showing the conventional landmass of Terra Australis with a flooded plain. Plato's plain? This plain is proportioned precisely 3:2 and has an opening to the sea, exactly as Plato recorded of Atlantis. I have since expanded the theory significantly as demonstrated by some of the images included below (the new Proof of Theory section can be found here:
http://www.riaanbooysen.com/terra-aus/87-terraproof1
).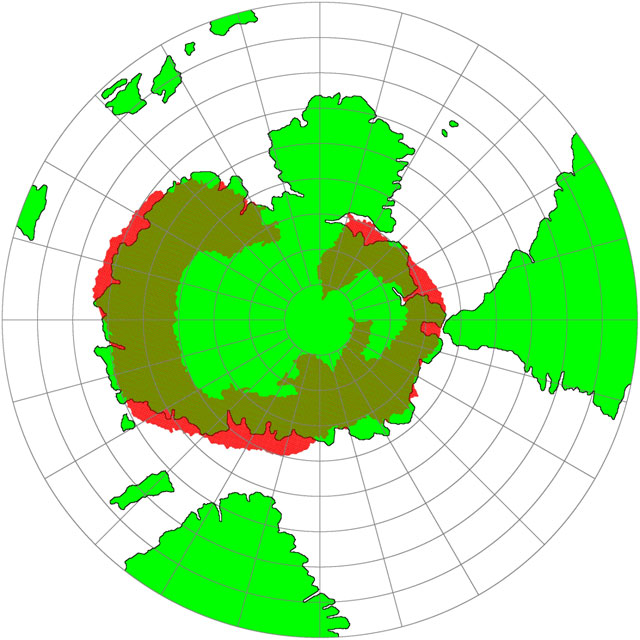 Figure 1.8 Schoner's 1520 and 1515 maps - Terra Australis with flooded plain? Atlantis?
The so-called Vatican map (centre) below shows an intermediate step of the flooding sequence.
Figure 1.7 Schöner 1520 map (left), Vatican 1530 map (centre) Schöner 1515 map (right).
The figures below show the similarity between Schoner's 1515 map and the Australian ocean floor, and also the similarity between the mountains of Schoner's map and the mountains of Australia, mega-lake and all.
Figure 1.9 Schoner's 1515 map compared to NASA bathymetry map
Figure 1.13 Mountains on the 515 Schöner map superimposed on a NASA Digital Elevation Map of Australia
Figure 1.16 Lake filled up in modern Australia
The submarine canyons carved into the Spencer Gulf escarpment (see enlarged view in text) in my opinion constitute certain proof of the existence of such an ancient mega-lake. I am aware of the turbidity current theory, which appears to have been invented to explain the formation of these canyons. Do you agree?
Would love to hear what you think.