Just an example of what average dumbed down Americans really appreciate:
Forget Iran - Michael Jackson is dead!
June 26, 2009, 3:37AM

That's what all news channels feel like tonight. Absolutely no one cares about anything else.

Yesterday, it was all about the brave Iranian reformers, today - screw them, let's talk nonstop about Michael Jackson. Better yet, let's all watch the same old clips over and over.

OK, Jackson was a big star, in his own league, talented but weird, and everyone is naturally sad that he passed on. It's a big story, partly because his death was very sudden.

But, come on, what the heck, where the rest of today's news? Something! Anything? No, I'm asking for too much.

Update: Oh, wait, no, I was wrong. There is one other news item today: Farrah Fawcett is also dead. It's like I've got three identical People channels today
And Pop goes the Weasel!
http://tpmcafe.talkingpointsmemo.com/ta ... ackson.php
Cole
Hey Greeney some people tried to make it a " MATTER OF NATIONAL SECURITY "
Ask and you shall receive my friend!

Your request is being processed...





National Security Experts: Jackson Death Could Doom Iran
The Daily Beast:

The jokes popped up almost immediately that Mark Sanford was the luckiest guy on Earth after word broke that Michael Jackson had suffered a heart attack. But the notion that Jackson's death, which preempted virtually all other news coverage on the cable networks last night, is sucking up media attention from other matters carries a dark edge to it as well. National security experts are warning that without sustained attention on Iran, its repressive tactics could grow more deadly in the coming days.

The Jackson story, paired with Farrah Fawcett's death and Sanford's own scandal, "without a doubt" poses a danger in Iran, according to Michael Rubin, an American Enterprise Institute scholar and former Bush administration official.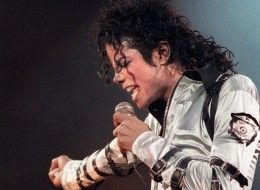 Oh Rockin Robin we really gonna rock tonight!
http://www.huffingtonpost.com/2009/06/2 ... 21568.html
No worries Greeney you know I still love you!
best,
Cole